While Applying the Driving License, first you have to learn How many things are there in DL to Understand.
In this Article, We are talking about DL, Types of DL, Document Required and how to Apply it.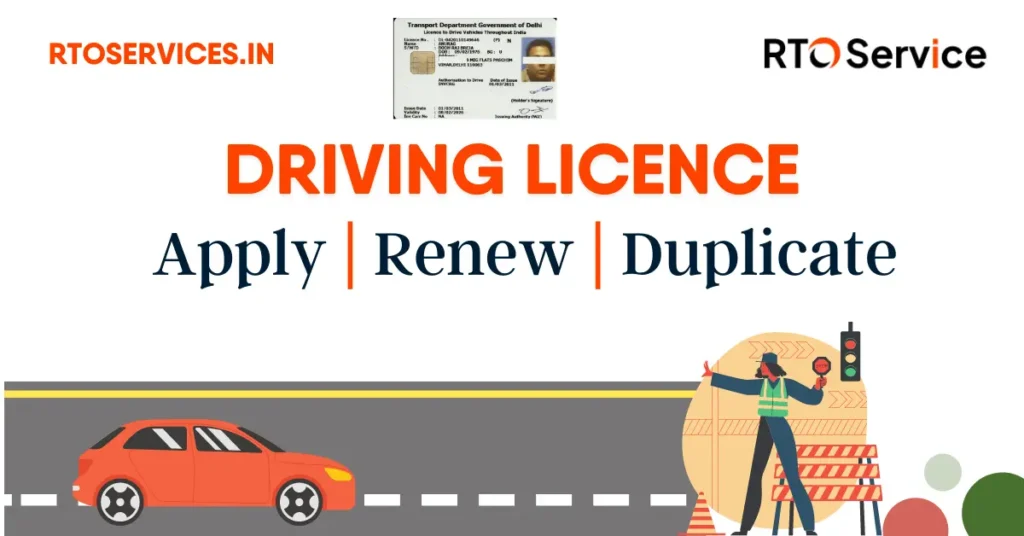 What is Driving Licence?
Driving a license is a legal authorization, or an official document confirming that authorization, for individuals to operate a motorized vehicle, such as a motorcycle, car, truck, or bus, while they are on public roads. Most of these licenses are plastic and about the size of a credit card.
Read More About All States Traffic Challan
What are the Types of Driving Licence?
These are the types of driving licences available.
Driving Licence for non-gear motorcycles – This licence is issued to drivers of scooters and mopeds.
Driving Licence for Light Motor Vehicles – This license is issued to applicants who wish to operate vehicles such as geared motorcycles and light motorcars.
Driving Licence for Transport Vehicles – This licence is given to applicants who wish to drive heavy vehicles such as trucks, lorries, and trailers.
Driving Licence (DL) – Eligibility Criteria
The following criteria must be met in order to apply for a driving license:
A valid learners license is required.
You must be at least 18 years of age or older.
In order to apply for a permanent driving license, the applicant must do so within 30 (thirty) days of acquiring their learners' licence.
Candidates must be familiar with traffic laws.
When applying for a commercial driving license, applicants must be at least 20 years old.
Documents Required for Driving Licence
Any one of the following Age proof-
Educational certificate
Birth certificate
Attested copy of the passport
Certificate issued from the employer if you are working for state/ central government or a local body.
Any one of the following Address Proof
Voter's ID
Ration card
LIC policy bond
Valid passport
Employers certificate issued by local/central or state government
Other documents:
Application form 4
Application form 5 in case of applying for a commercial driving license
Original learner's license
Three passport size photographs
In India, you can apply for a driving licence both offline and online. While some people prefer to go to an RTO and go through the traditional process, there are many who prefer to apply online from the comfort of their homes.
How to Apply for Driving Licence Offline?
Step 1: Visit the local RTO in your area and request for the application form.
Step 2: fill all the details of the form such as name, address, DOB, and blood type.
Step 3: Attach the photocopy documents listed in the form and submit it at the RTO.
Step 4: After submission, you will have to choose a date and time slot to appear for the driving licence test.
Step 5: Complete the payment for the driving licence application and test.
Step 6: If the test is cleared successfully, the driving licence will be issued to the registered address through speed post.
Note- First You have to apply for Learning Licence and after that you have to apply for Permanent DL ( In Between 6 Months).
How to Apply for Driving Licence Online ?
Here are the steps you need to follow to apply online for a driving licence: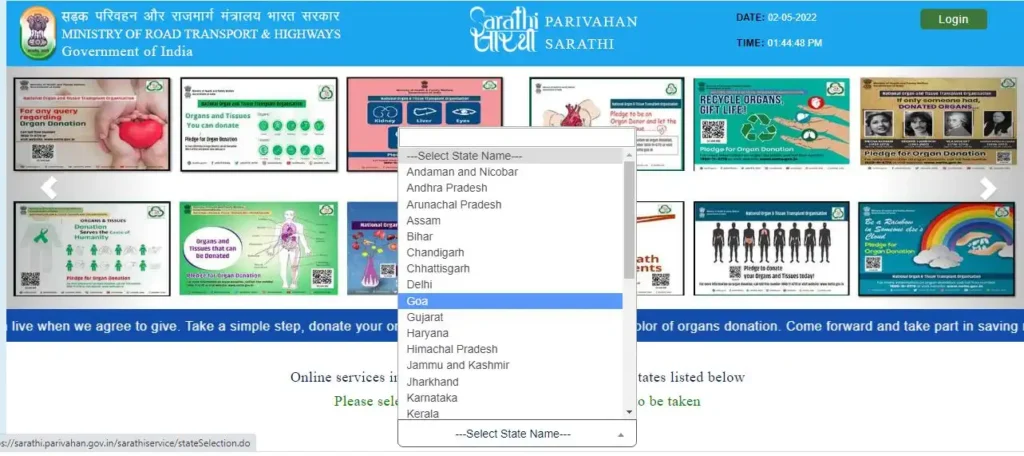 Step 2: Fill all the details and submit the forms at the local RTO.
Step 3: Submit all the necessary documents
Step 4: Obtain a slot for the driving test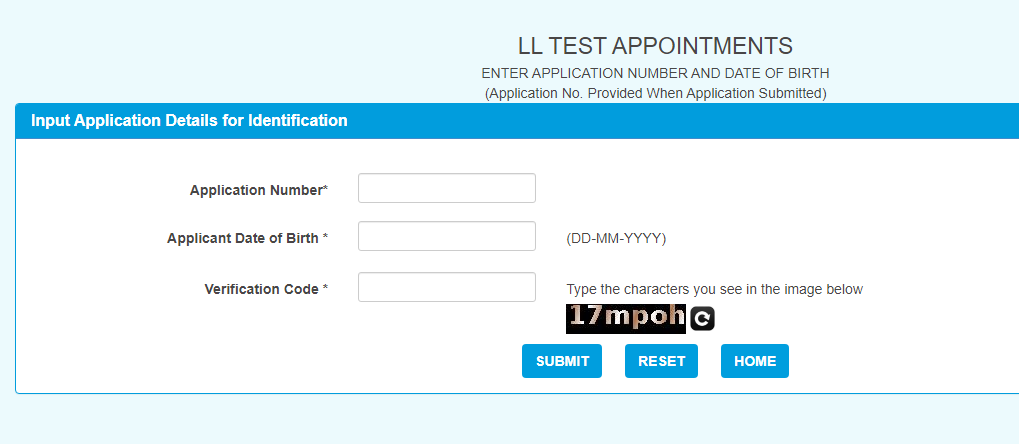 Step 5: Once you have passed the test, you will get your license in 2 to 3 weeks
Step 6: The form can be also submitted and uploaded online by following the below steps-

Step 1: Visit sarathi.nic.in
Step 2: Click on 'Application for new DL'.
Step 3: Click on 'New driving license'
Step 4: Enter all the required details and submit all the documents
Step 5: You will be given an application number
Step 6: You can also schedule your driving license test
Step 7: Appear for the test on the given day
Step 8: If you pass the test, you will receive your driving license in a few days
How to Apply for a Duplicate Driving Licence?
A duplicate driving licence must be obtained if a driving licence is damaged beyond use, lost, or misplaced.  You can get a duplicate driving license by following the steps below:-
Application form LLD
FIR copy, in case the license is stolen
Challan clearance report issued from traffic police. This is required in case of commercial driving license.
Form 1
Age and address proof documents.
Original license copy
License number if the license is stolen
The applicant will have to get the documents photocopied and attested by a gazetted officer or notary public.
Note: Either You can Apply Online by Using Driving Licence services when its Lost, Damaged.
SERVICES ON SARATHI PORTAL IN ALL STATES
HOW TO APPLY DRIVING LICENCE? HOW TO RENEW DRIVING LICENCE? HOW TO GET DUPLICATE DL?