In this article, we will provide a detailed guide on how to pay your Challan online using the E-Challan Parivahan platform.
We will discuss the steps involved, the documents required, and offer tips to ensure a smooth payment process. By the end of this guide, you will be equipped with all the information you need to pay your Challan online hassle-free.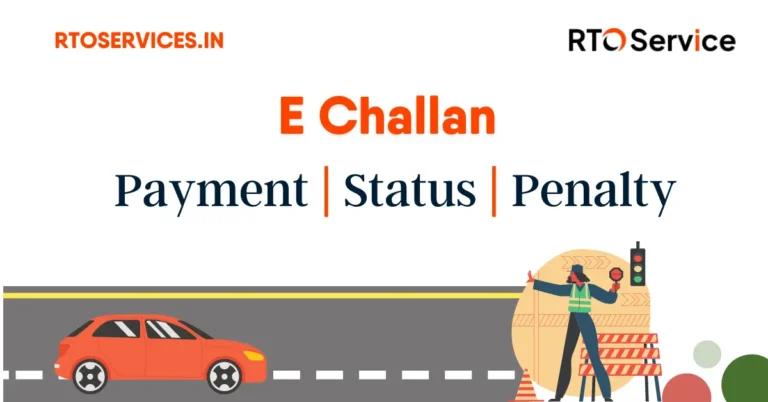 Step-by-Step Guide to pay your Challan Online
Step 1: Visit the E-Challan Parivahan website To begin, visit the official E-Challan Parivahan website at https://echallan.parivahan.gov.in. Once you are on the website, click on the "Check Challan Status/Pay Challan" tab.
Step 2: Enter Your Challan Number Enter your Challan number in the appropriate field. This number can be found on the top right corner of your Challan receipt.
Step 3: Verify Your Details After entering your Challan number, the website will display your details such as your name, vehicle registration number, and the amount due. Ensure that all the information displayed is accurate.
Step 4: Select Payment Mode Choose the mode of payment that is convenient for you. The website accepts multiple payment methods such as credit/debit cards, internet banking, UPI, and e-wallets. Choose the payment mode that suits you best and follow the instructions provided.
Step 5: Confirm Payment Once you have entered all the required details and made the payment, the website will display a confirmation message with a transaction ID. Keep a note of this ID for future reference.
Documents Required for Online Challan Payment
Before paying your Challan online, you will need to ensure that you have the following documents:
Challan Receipt
Vehicle Registration Certificate (RC)
Driving License
Insurance Certificate
Tips for Hassle-Free Challan Payment
Ensure that all your details are correct and match those on your documents.
Choose a payment method that is convenient for you and ensure that you have sufficient funds.
Keep a note of your transaction ID for future reference.
If you face any issues while making the payment, contact the customer care team for assistance.
Conclusion
Paying your Challan online using the E-Challan Parivahan platform is quick, convenient, and hassle-free. By following the step-by-step guide and tips provided in this article, you can easily pay your Challan online from the comfort of your home. We hope that this guide has been helpful to you and wish you a stress-free payment process.