In this Page You Know About MP34 Damoh RTO / DTO , Also i give You Many Details of Damoh RTO / DTO . MP34 Vehicle registration details & MP34 Contact Details , MP34 Address , Phone Number, MP34 Registration Certificate , MP34 RTO Driving Licence Apply , Book HSRP Number Plate in MP34 Damoh RTO International Driving Licence , MP34 RTO Car & Bike Owner Details, and Insurance , MP34 Damoh DL Test Question, Fancy number AT MP34 Damoh , हाई सिक्योरिटी नंबर प्लेट कैसे अप्लाई करे ?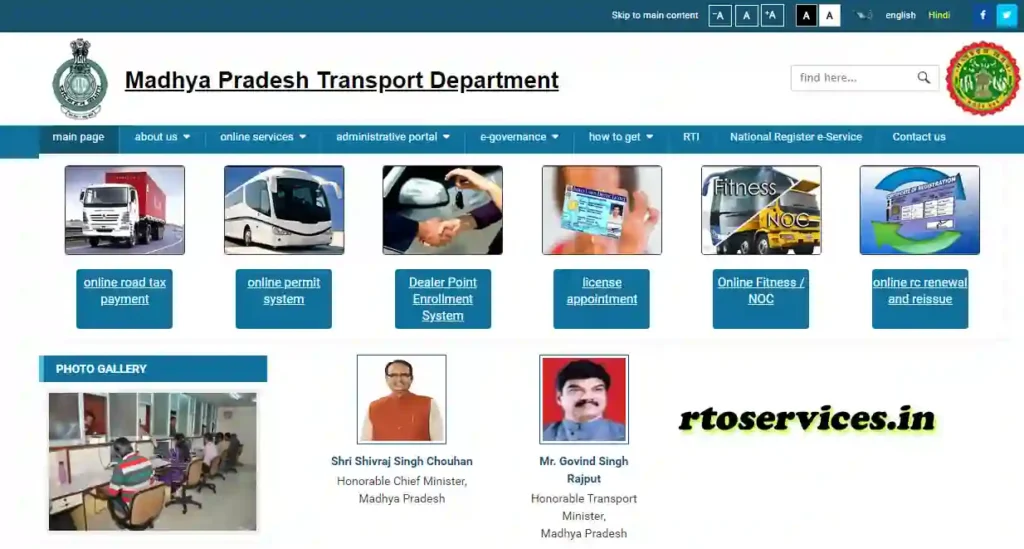 MP34 RTO Code Name ? Contact details – Address & Timing:
State
Madhya Pradesh
State Transport Code
MP34
RTO / Registration Office
Damoh, Madhya Pradesh
Name
Shree Kshitij Soni
Post
Damoh
Email
[email protected]
phone number
07812-222930
8770776174
Office Timing
10:30 am to 5:00 pm
Aslo Read Damoh RTO:
MP34 Damoh RTO office Services ,Damoh:
M.P. Government is devoted to provide citizen centric services using Information Technology in its E-Governance efforts.
M.P. Transport Department's E-Sewa is a unique service in this direction. Records of all the vehicles have been made accessible through Internet and through SMS for the benefit of citizens and for improving the Management of Transport and Police Department.
Services At MP34 Damoh RTO Code :
Driving Licence Services :
New Learning License
New Driving License
Duplicate License
Renewal Of DL
Change Of Address In DL
International Divining Permit
Conductor License
Duplicate Conductor License
RC Services :
Tax Payment
Application For Transfer Of Ownership
Change Of Address
Hypothecation (Addition/Continuation/Termination)
Duplicate RC
NOC
Temporary Permit
RC Particular
Check the MP34 Vehicle Owner details & vehicle registration details of Damoh RTO , Madhya Pradesh ?
Find out here who the owner is, where you can contact them, and what you need to do next.

Steps to find Owner's name, Engine Number, and Other Detailed information about any vehicle in MP34
These are the steps to follow in order to receive all the information about a vehicle, including the engine number, the name of the owner, the chassis number, etc. So, let us get started –
Go to this website – https://parivahan.gov.in/rcdlstatus/
Once you have loaded the website, enter the state code, RTO code, and the alphabets in the registration number's first box. For instance, MP34 XX
In the second text box, you need to enter the numeric value from the registration number.
Now, read the verification code from the image enter it in the box to check the status.
How to Book HSRP Number Plate in MP34 Damoh , Madhya Pradesh RTO ? हाई सिक्योरिटी नंबर प्लेट कैसे अप्लाई करे
HSRP is High Security Registration Plate
Step 1 : Visit the https://state.Damoh.gov.in/
Step 2 :Click here to HSRP Plate Status
Step 3 :Click Here Pay Online Payment of HSRP Plate.
Step 4 : Fill the Form.
Step 5 Print the Receipt.
MP34 Damoh DL Test Question for Learning License. ड्राइविंग लाइसेंस के प्रशन पत्र
(1)Go to www.jhtransport.gov.in and choose Question.
(2)On Sarathi Portal, Select "Damoh" as state
(3) Click on LLTES (STALL)
(4) Select Mock Test for LL
(5) Read Instructions before applying for the test
(6) Enter your Application no., Date of birth, select language and Exam with or without audio option and click on sign in to participate in the test.
More Information Click Here
Fancy number AT MP34 Damoh RTO
Click on Fancy Number Option.
Do and Set Price of Biding
Visit The RTO Address.
Contact the Number Registration Counter.
FAQ ON MP34 Damoh RTO
MP34 RTO Code कहाँ का है?
MP34 is belongs to Damoh registration and the address is Damoh , Madhya Pradesh
What is the MP34 Damoh RTO Code Office Contact Number क्या है?
The Contact No is 07812-222930
8770776174
What is the official website of MP34 Damoh RTO office – Online service?
Damoh RTO Office (MP34 ) Official website is http://transport.mp.gov.in/
Which state RTO code is MP ?
Check Car & Motorcycle Challan in MP34 Damoh , Madhya Pradesh How to Check ?
Visit the https://echallan.parivahan.gov.in/ and Enter the Vehicle Number or Challan No and Submit.
Which documents can be submitted as proof of residence for registration of a vehicle ?
Any one of the following documents can be produced in original or an attested copy thereof as proof of address:-
• Electoral Roll
• Life Insurance Policy
• Passport
• Telephone Bill
• Electricity Charges Bill
• Identity Card issued to the Ex-serviceman by the Zila Sanik Board
• Income Tax Return
How to Update Mobile Number in RC / Driving Licence in Damoh
Visit parivahan.gov.in/parivahan.
Go to Online Services –> Vehicle Related Services.
Click on Other States.
Enter Vehicle Registration Number.
Click on Mobile Number Update.
Enter Chassis No. & Engine No.
Enter your mobile number.
An OTP will be sent to the entered mobile number.
Enter the OTP.
Mobile number will be updated successfully
What is DTO ?
DTO is District Transport Officer
How to Get Duplicate Fitness in Damoh ?
his sub-application will provide duplicate Fitness certificate for the vehicle owner who lost their original fitness certificates and need a duplicate one. Applicant will visit our site and apply for duplicate by using Fitness-Duplicate. 
Document Required:
Certificate of Registration
Proof of Address
Existing Fitness Certificate
Documents required to apply for Learner License:-
Attach any of the following documents for proof of residence and age along with the application in Learner's License.
Aadhar Card
Voter ID card
Life Insurance Policy
Passport
Birth certificate
This Page give you All The Information About the MP34 Damoh RTO , Contact Details, How to apply Driving Licence  , Download the Driving Licence  , Check the Car & Bike Owner Details, And Many More Services. Thankyou For Reading the Articles.MP34 Damoh RTO